FREE SHIPPING IN THE USA OVER $25 CODE: SHIP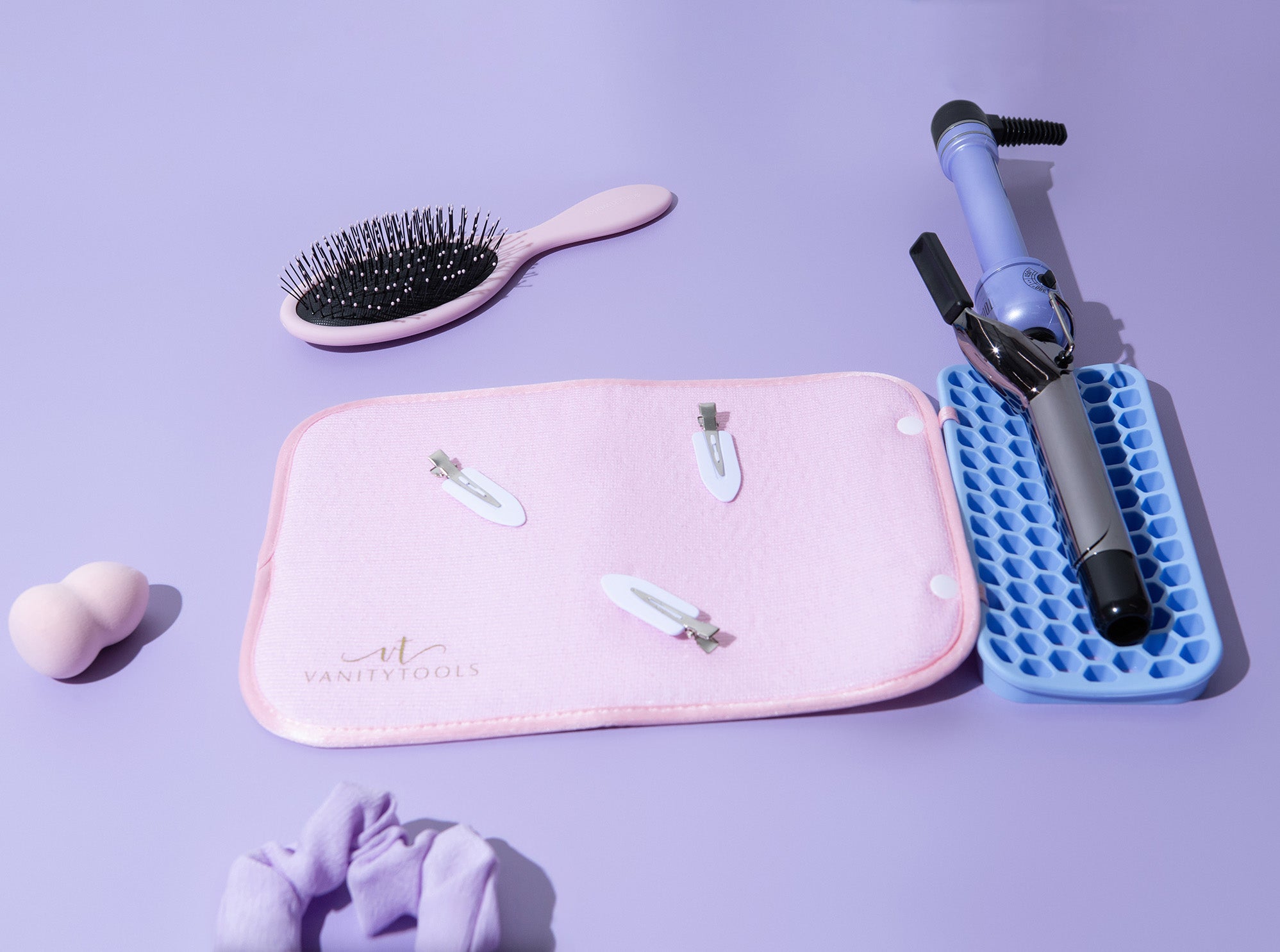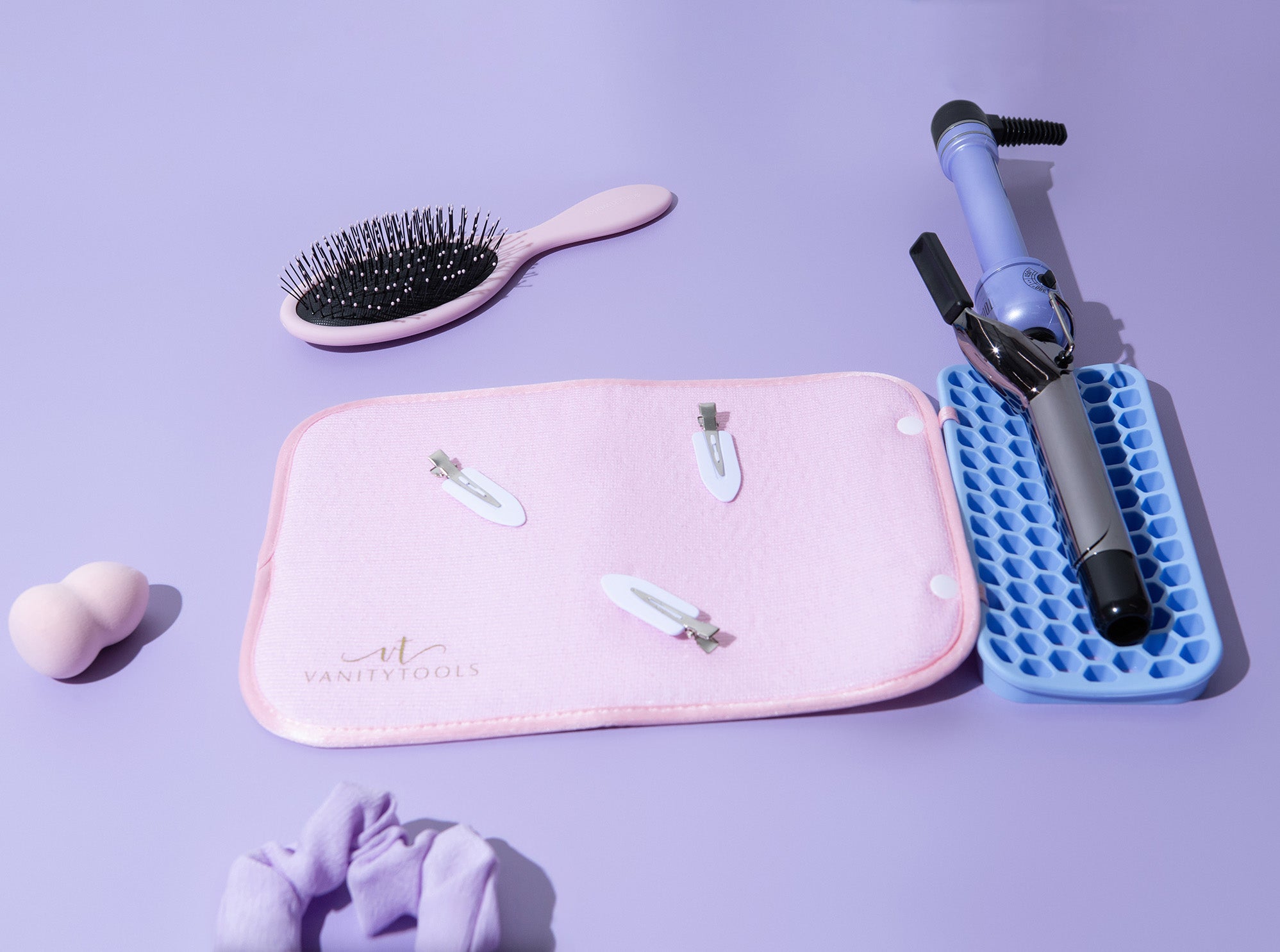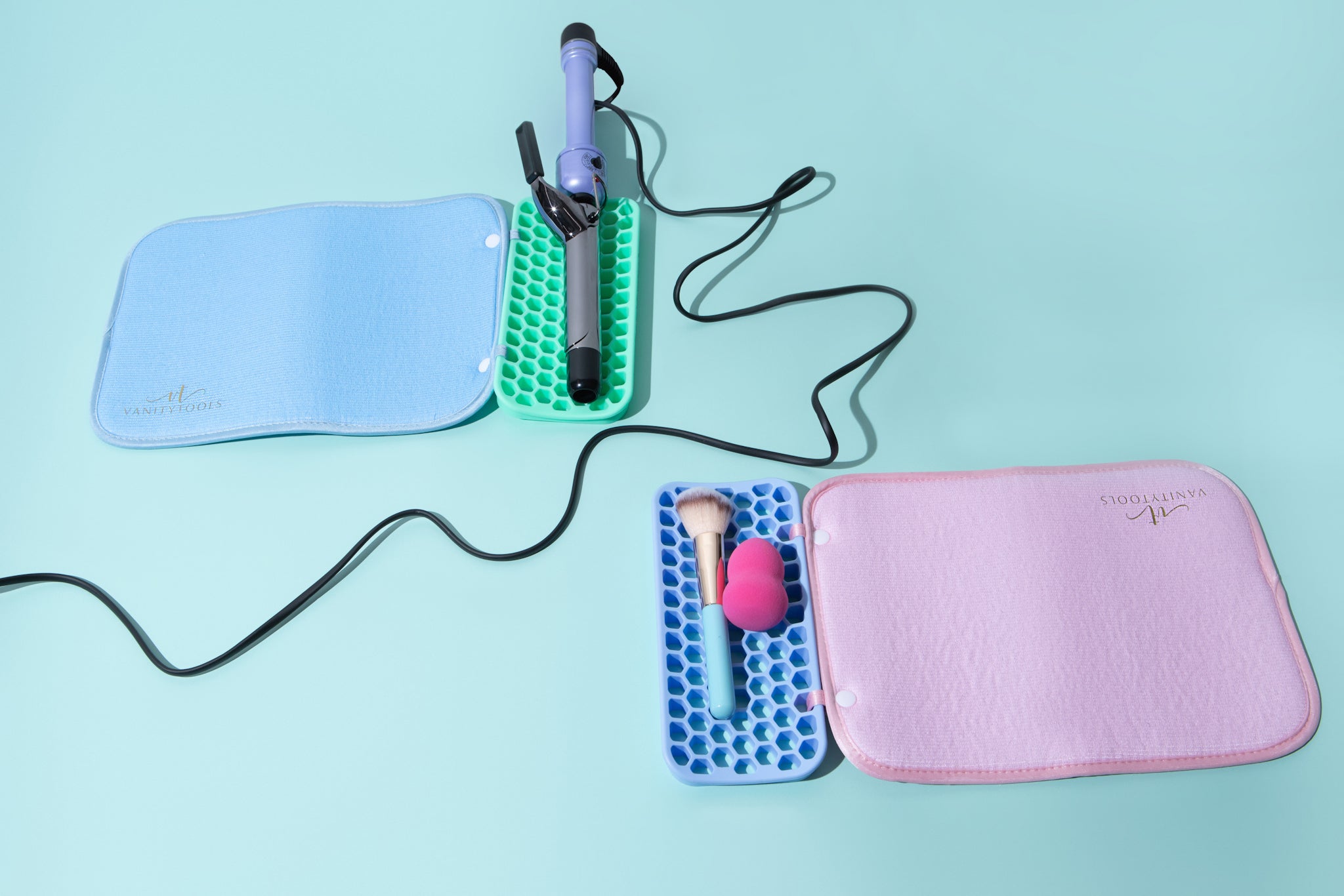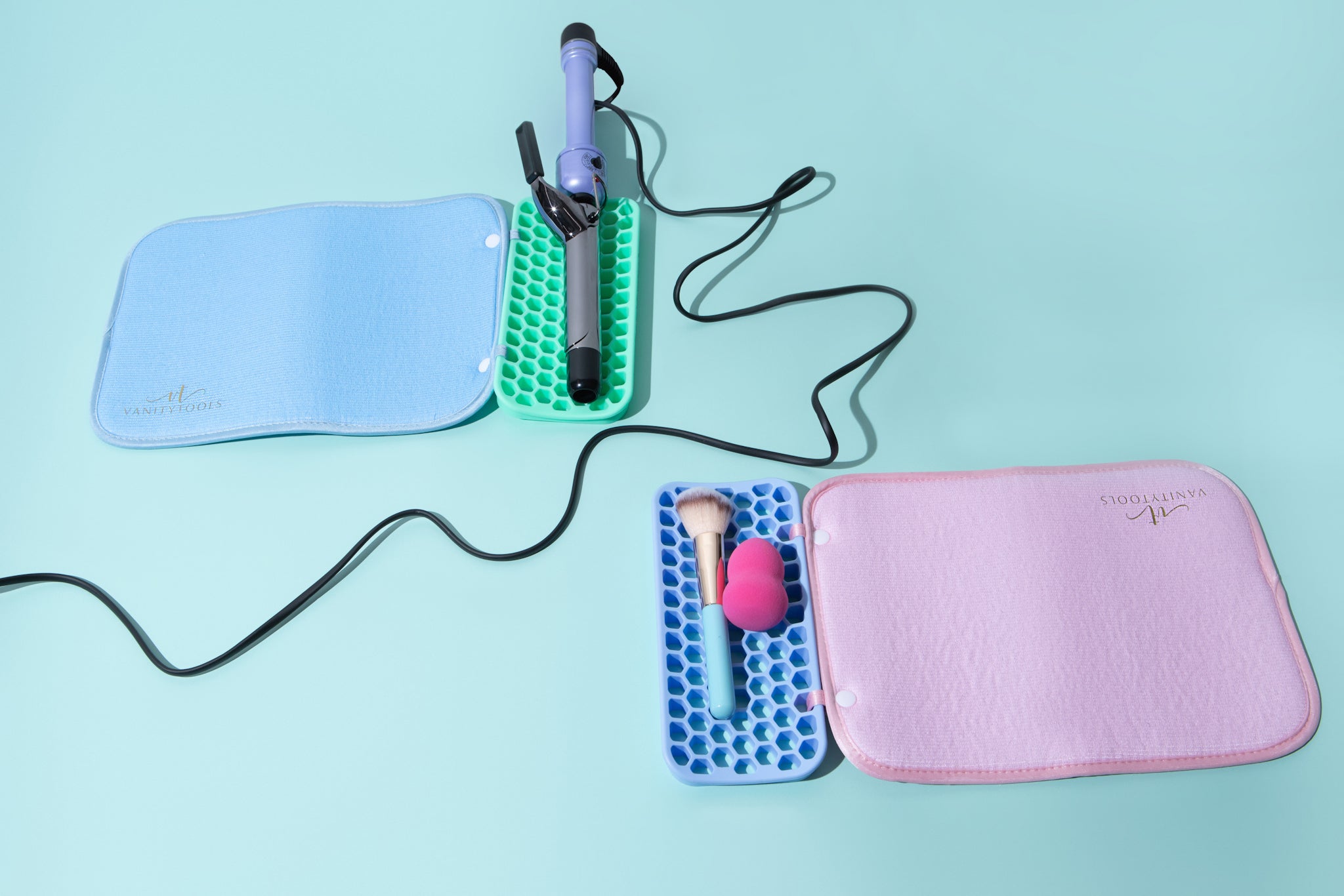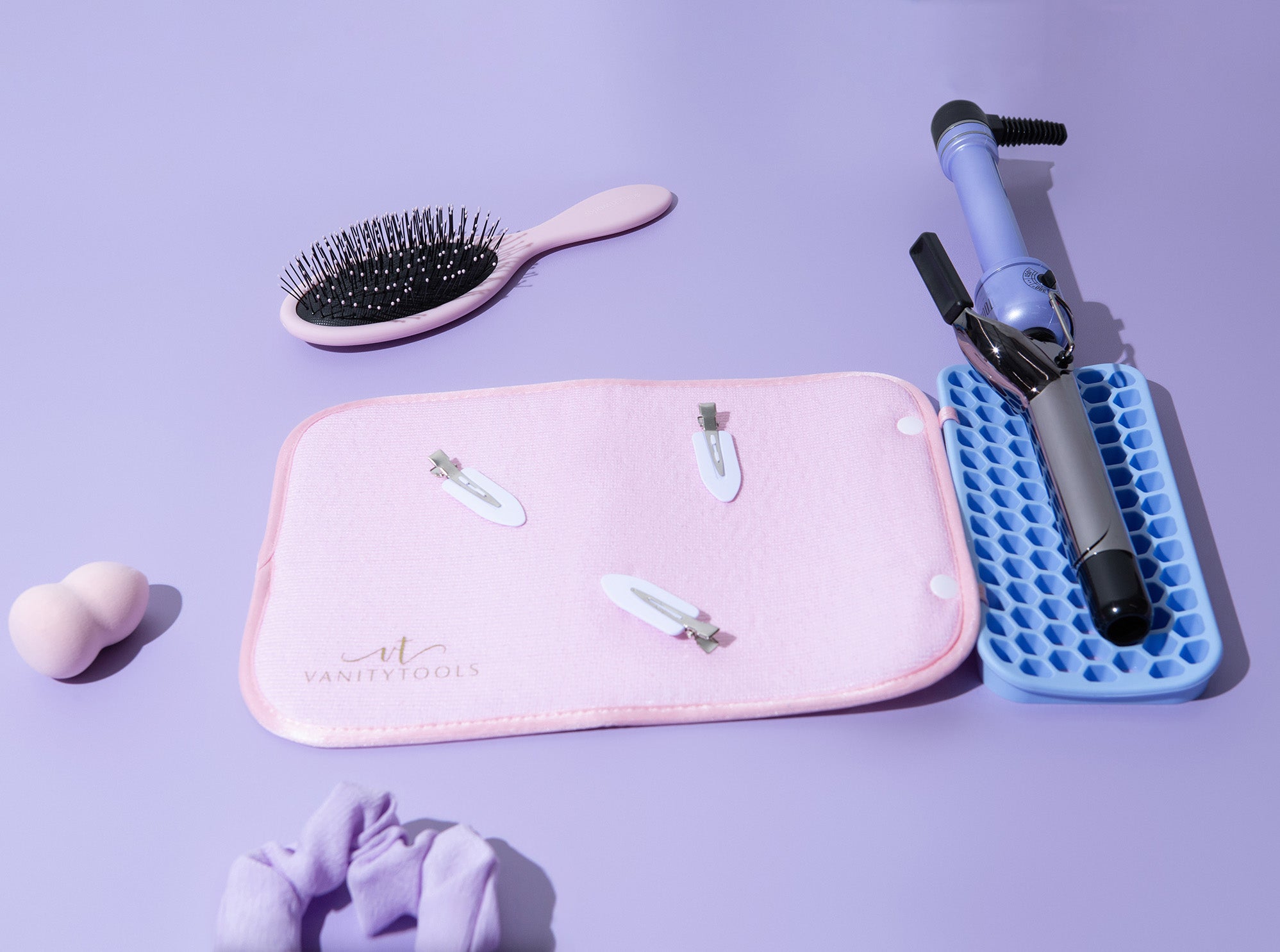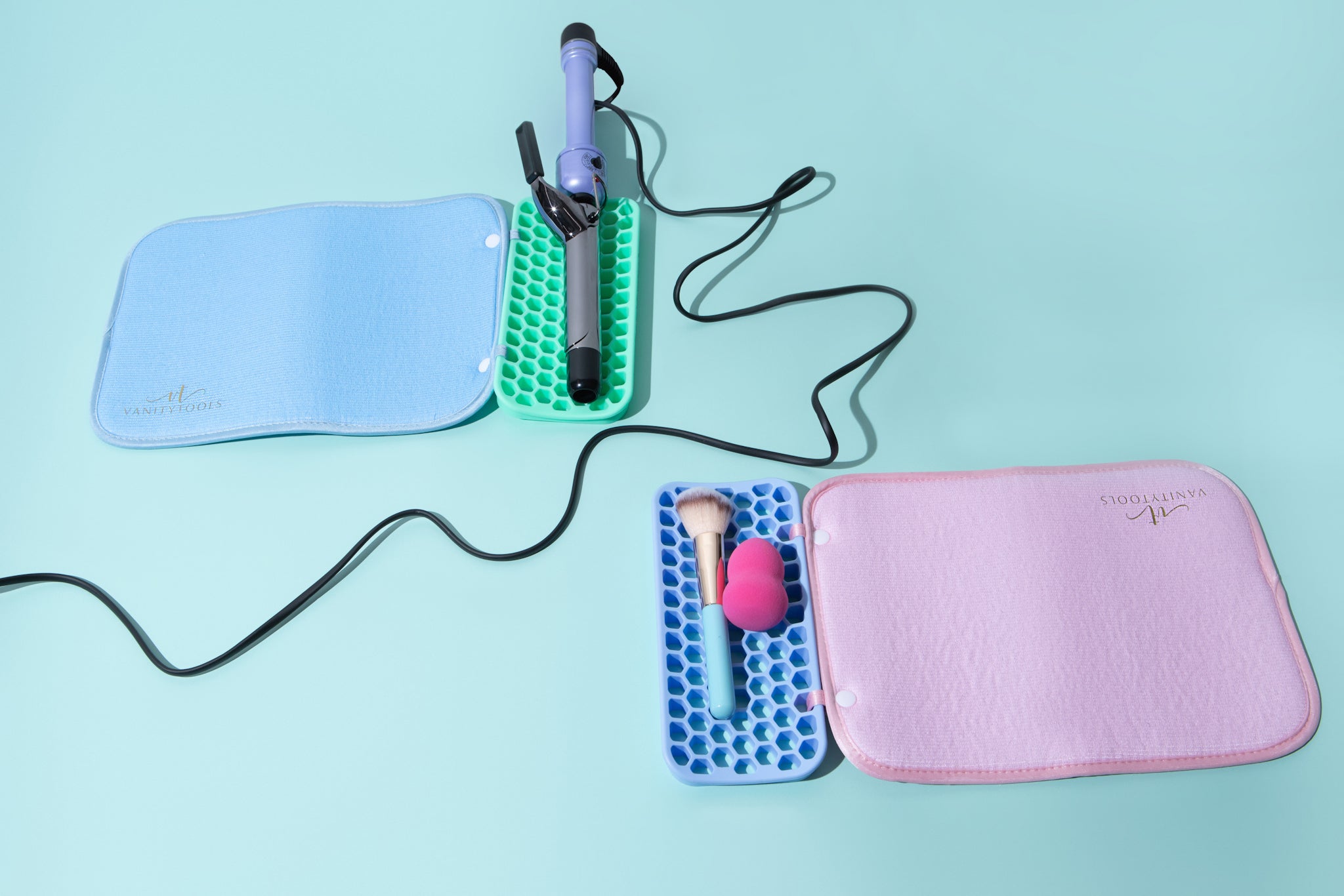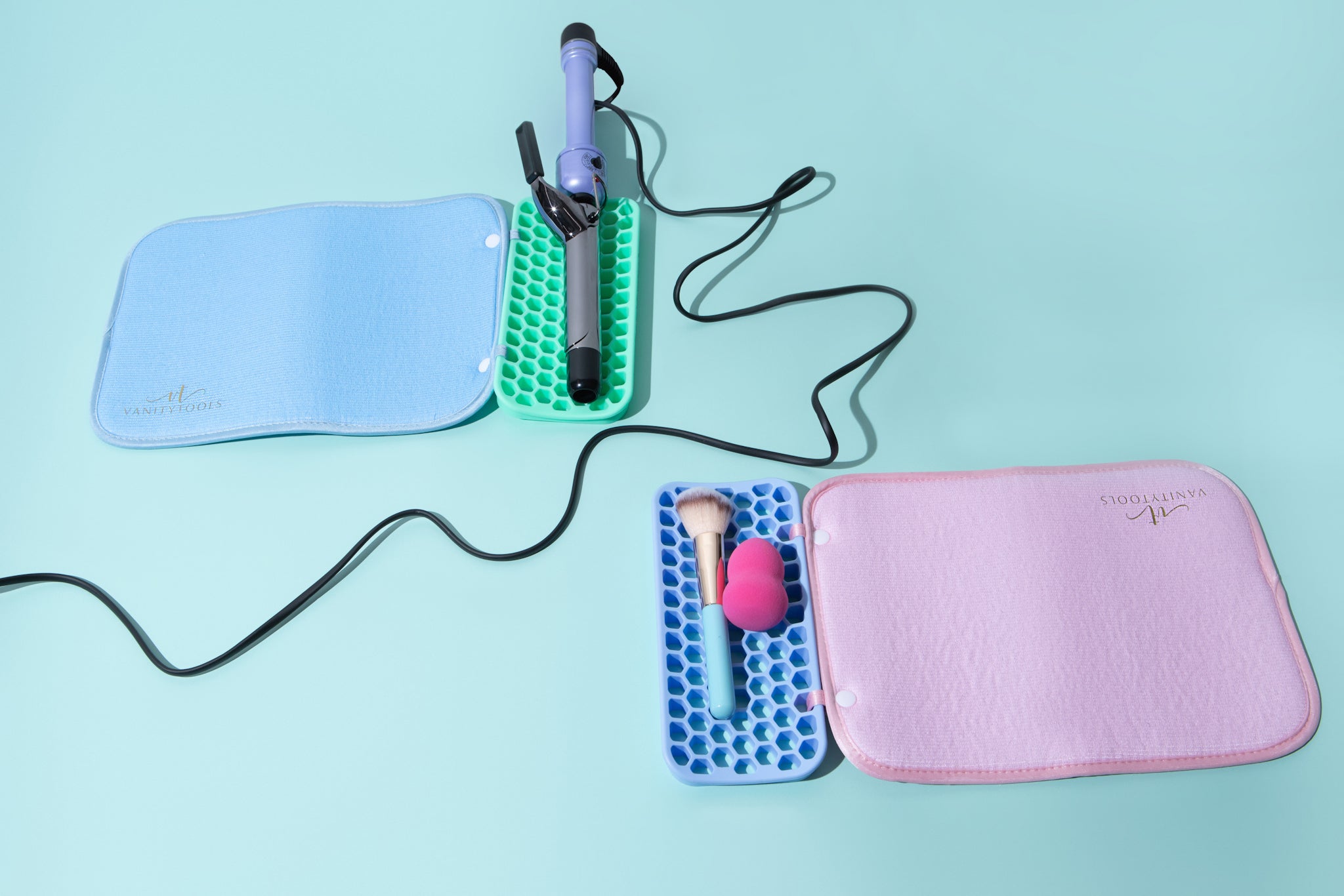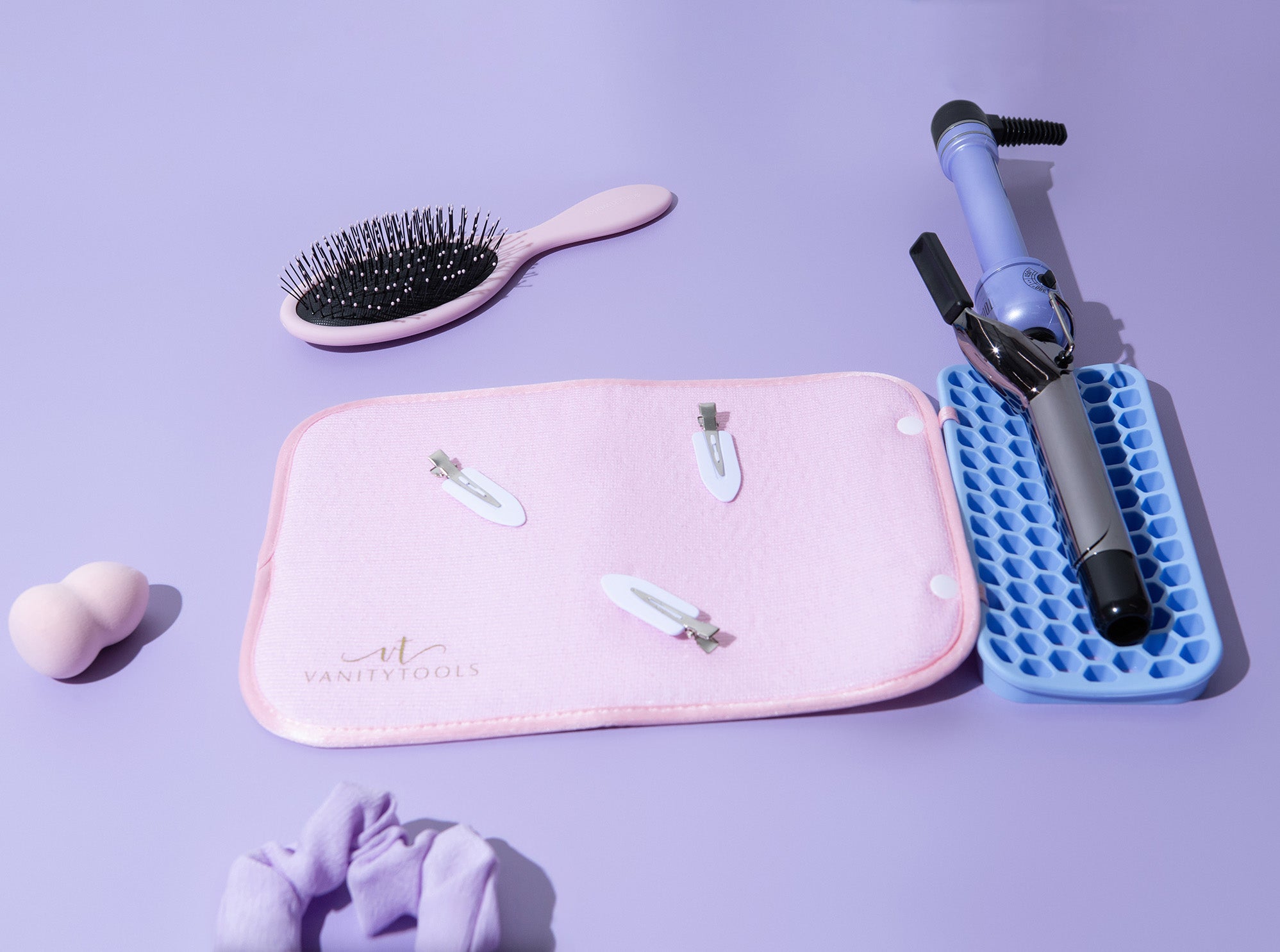 NO-MESS VANITYMAT
Introducing the "NO-MESS VANITYMAT with HeatSafe Silicone Holder" – a versatile and indispensable accessory for your vanity that not only keeps your space clean from makeup fallout but also protects your tabletop from the damaging heat of hot tools. With this innovative combo, you can now maintain a pristine and organized vanity area effortlessly.

*2 in 1, microfiber mat to protect your vanity area from loose makeup and powders.
*Silicone rest for hot tools.
*Folds for ease of travel.